Lords and Villeins
AI Bugfixes and Developer Update!
---
Small Update to Iterate on Feedback and Fix AI Bugs
Since the first release of the demo we have received over 130 downloads! Huge thanks to all of you who played the game and provided feedback. It was a tremendous help and I will continue to iterate on it as I work on the game further. Most of my work is now focused towards pre-alpha build and early-access release, but I decided to update the demo and fix some major issues that have come up:
Fixed the bug where AI would refuse to go to the bed if it was surrounded by a lot of objects
Fixed the bug when AI got stuck in a mining profession
Fixed the bug when AI would not save properly
Fixed few bugs that caused crashes when saving or loading the game
New Gameplay Walkthrough and My Thoughts on Indie Game Development
A big goal with this project for me was to start being active on Youtube and create some content both about the game and my journey as a game developer. I enjoy making videos and it was always a bit hard to set aside some time to start. Things finally fell in place and I can share my first videos with you!
Gameplay commentary introduces you to the game and the main mechanics
In this campfire talk, I share my thoughts on indie game development and validating your work
What's Next? Early Access Version, Devlogs, and Marketing!
Now that the demo is out, I need to focus on two things: the development of the next major update and making sure people find out about the game and get their hands on it. From the development point of view, I will be working on these features:
Pre-alpha: Domesticated animals will be added to the game
Pre-alpha: Most of missing peasant professions will be implemented
Early-access: Villagers have basic needs that affect their mood and productivity - hunger, sleep
Early-access: Basic quest system that demands players to pay increasing taxes to the king each year
Early-access: Ability to set priorities for each land (i.e what type of crops should be produced on a farm)
The pre-alpha build will be available for free to my supporters on Patreon so if you want to get your hands on the game early, consider pledging your support on there. I hold patrons very close to my heart as they adopt the game very early in the process and help me tremendously to dedicate more time to the game. For the first 100 patrons, I am giving away a free Steam key for the early-access as well!
On the marketing side, I need to focus on involving streamers and Youtubers to try the game, approach partners for featuring, and contact journalists as well. You can look forward to more content on Youtube and some written blogs now and then (but I will mostly focus on video content). I am also actively trying to grow our community on Discord so if you're not there yet, please join!
Discord link: https://discord.gg/bTUJyTg
Thank you for sticking around and supporting me in my work. It means a lot to me! If you want to support even further, please wishlist the game on Steam, try the demo and let me know what you think! Feedback from players is very valuable at any point in the development process!
Before I say goodbye, here is a little picture of me with our four-legged friend. His name is Zombie and he was living with us in Spelkollektivet here in Sweden for a few days. Since I enjoy being around animals (dogs especially), I always get very happy so I want to share this moment with you. Wish you a cheerful day and be well!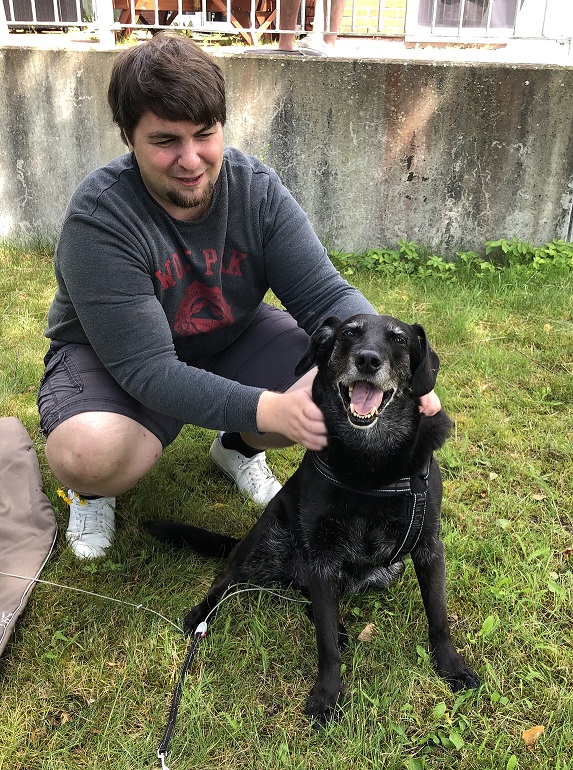 Files
LordsAndVilleins_win.zip
148 MB
Jul 21, 2020
LordsAndVilleins_macOS.app.tar.gz
264 MB
Jul 21, 2020